Search Results
Your search for "P" returned the following results:
Jose Pagan, Esq.
Partner
Jose Pagan joined the firm in 2016. Jose's legal career spans over 15 years handling both first-party and third-party claims, and over 25 years experience in the insurance industry.
Read More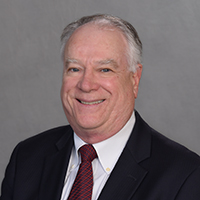 Bernard I. Probst, Esq.
Senior Partner
Bernard I. Probst is a senior partner at Walton Lantaff Schroeder & Carson, having joined the firm in 1978.
Read More