Search Results
Your search for "O" returned the following results:
Jazmine A. Preston-O'Neill, Esq.
Partner
Jazmine Preston-O'Neill is licensed in State and Federal Court and litigates insurance coverage disputes.
Read More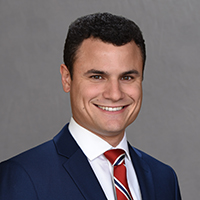 Brian M. Otero, Esq.
Associate
Mr. Otero joined Walton Lantaff Schroeder & Carson LLP in March 2019. He practices in insurance coverage law and appellate law.
Read More