Search Results
Your search for "W" returned the following results:
Joseph S. Wald, Esq.
Associate
Mr. Wald practiced in multiple areas of law, including commercial litigation, bankruptcy, construction law, real estate, landlord-tenant law, condominium law, collections and contractual disputes.  In law school, Mr. Wald was a judicial clerk for the Honorable Arthur Rothenberg, 11th Judicial Circuit.
Read More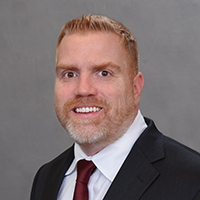 Jonathan S. Wickham, Esq.
Partner
Jonathan joined Walton Lantaff in 2003. Prior to joining Walton Lantaff, Jonathan worked for an insurance defense firm in West Palm Beach.
Read More