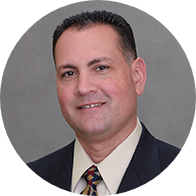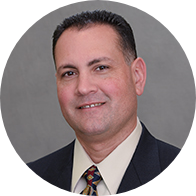 Jose Pagan joined the firm in 2016. Jose's legal career spans over 18 years handling both first- party and third-party claims, with over 25 years of experience in the insurance industry. Prior to joining Walton Lantaff, Jose worked as in-house counsel for a Florida-based commercial property and casualty insurer. He also previously worked as an insurance agent, in addition to both an Insurance Specialist and Investigator for the Florida Department of Insurance. At Walton Lantaff, Jose focuses his practice primarily in the areas of insurance defense and regulatory matters, at both the trial and appellate levels.
Jose has handled a wide variety of regulatory and administrative cases, assisted companies with drafting policy language for approval by the OIR, represented the Florida Department of Financial Services in an insurance liquidation matter, and has been selected to oversee appeals in agent termination cases. Jose has also worked as in-house counsel for a Florida property and casualty company assisting in all facets of complex cases, including large losses, commercial liability, automobile liability, contractual liability, product liability, and wrongful death actions. His experience includes general insurance defense, coverage, declaratory actions, bad faith, bodily injury, liability, property claims, bad faith actions, and (SIU) Special Investigative Unit matters. Moreover, Jose has experience representing licensees including insurance agents, TPAs, and carriers in both administrative and civil matters.
Jose is rated AV Preeminent by Martindale-Hubbell and has earned the Certified Investigator designation from The Council of Licensure, Enforcement and Regulation (CLEAR). Jose is certified by the Florida Supreme Court as a Circuit Court Mediator and was formerly trained as a mediator by the American Arbitration Association. He is actively involved with the Department of Financial Services and the Office of Insurance Regulation, two agencies responsible for the regulation, compliance and enforcement of statutes related to the business of insurance. Jose provides continuing education courses for adjusters, and is a presenter at both the Florida Insurance Fraud Education Committee (FIFEC) and Florida Advisory Committee on Arson Prevention (FACAP) annual conferences. He is fluent in Spanish.
Jose earned his undergraduate degree from Florida State University. He went on to earn his Juris Doctor from the University of Miami School of Law.
When not working, Jose enjoys both outings and quiet time with his wife and two daughters. While 2020 has been a change for all of us, the family enjoys traveling, hiking, and visiting the happiest place on earth whenever possible. This year the family of avid readers has also warmed up to Zoom calls and the vast library provided by Disney Plus.
---
Share This