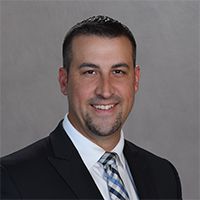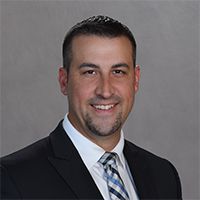 Kevin B. Elmore, Esq. is the Firm's lead litigation counsel for Central and South-West Central Florida. He is based out of Tampa Bay but has litigated matters in all 67 counties. Mr. Elmore and his family have deep connections to the state now spanning five generations. Of all the Firm's partners, he may be the most obsessed with Florida's history and its standing as the best State in the Union. He takes great pride in serving as a Partner in one of the oldest Firms in America and, occasionally, gets to represent the State directly.

Mr. Elmore completed his undergraduate studies at the University of South Florida and took honors in the top ten percent of his St. Thomas University law class. Immediately out of school, he was welcomed into the Walton Lantaff family by Senior Partners, Wayne Gill and Bernie Probst, who promptly shipped him off closer to home. He learned his practice under the guide of firm partner, Mark Massey, who later went on to become a judge in the area. Mr. Elmore parted ways with the Firm for a brief period to serve as General Counsel for a multi-state construction company based in Tampa. The organization grew under his watch and eventually became a publicly traded company. This experience has provided Mr. Elmore with a depth of perspective to the litigation landscape not seen by many trial attorneys within his peer group. He has handled claims as both Plaintiff and Defendant in State and Federal Courts representing private and public interests. The wide diversity of his experience includes first and third-party insurance claims, construction litigation, lien law, real property, E.E.O.C claims, workers' compensation claims and business transactional matters.

In 2016, he rejoined the Firm to assist in managing its First Party Insurance Defense and Civil Litigation group. The predominant focus of Mr. Elmore and the Walton Lantaff team has been to manage risk from a conservative and cost-efficient perspective. Early and aggressive case analysis leads to acutely focused discovery which tends to yield beneficial settlements. In the increasingly rare case that a matter proceeds to trial, affirmative defenses are narrowly focused and well developed.

In his personal life, Mr. Elmore is a proud father, husband and outdoorsman. He takes great joy in sharing Florida's opportunities with friends and family who can be found along his side fishing, S.C.U.B.A. diving or otherwise milling about in the woods. One of his greatest passions is barbecuing wild game and hosting large meals for close friends. He is a parishioner of St. Ignatius Tarpons Springs and an inaugural plank-holder within the Krewe of the Conch Republic. Mr. Elmore also volunteers in support of local veteran's groups and the Children's Dream Fund.

Walton Lantaff is proud to count Mr. Elmore among the Firm's Partners.
---
Share This