WLSC COMMITTED TO THE COMMUNITY
Walton Lantaff is helping to sponsor the U.S. Army's 3rd Cavalry Regiment, which was recently deployed to Afghanistan from its base in Fort Hood, Texas.
Soldier Christopher Heald was deployed in June along with the regiment; his mother Jean Heald, a longstanding friend of the firm with the City of Boca Raton, let us know of the need for support. Senior Partner Beth Leahy is encouraging participation by the firm's lawyers and any interested friends or clients.
What to send? We suggest supplies, letters of support and/or notes on the unit's Facebook page. Here are details.
A simple card or letter telling a soldier that they are and by you and their country is most welcomed.
The names of the soldiers and the address follows. They have a Facebook page and you are invited to monitor and post to them on that as well.
SUPPLIES:  For a bigger impact, Soldiers need various items while they are deployed.Hygiene items, snacks, clean socks, bed sheets, and other "luxuries" can do wonders for morale and are oftentimes extremely hard to come by for any unit distant from a PX. Sending  Care Packages is easier than you might think, and postage is inexpensive because of the APO Address.
FACEBOOK PAGE: You can follow the Cavalry unit on Facebook at : www.facebook.com/3dCavHeavyTroop. There are recent photos, and you can send messages to one or all of the Soldiers. Soldiers can't always access Facebook from deployment, but they do connect often enough to maintain the page.
Because  U.S. Army will not deliver "unsolicited" mail, you cannot send a letter or package simply addressed "To Any Soldier."
Address your mail directly to any of the named individual soldiers below.  The address for all is the same.
TF 31 FLE JAF
FOB Fenty, JAF
APO AE 09310
Julio Aldama
Jordan Colon
Caesar Tanguma
Daniel Farr
Zack Burris
Brian Lakin
Joseph Primo
Christian Cabico
Samuel Heer
Don Gomez
Eric Capel
Ethan Meyer
Adam Cushway
Johnathan Brown
Christopher Heald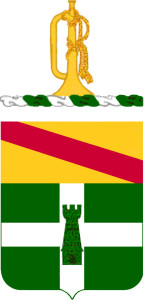 Share This