In lower and superior court victories represented by WLSC, the Fourth DCA agreed that a rooftop worker was not hired by the defendent, so defense was not liable for a catastrophic injury 
Grubb & Ellis, Co., the property manager of several commercial warehouse buildings in Fort Lauderdale, recently prevailed on appeal and sustained a Summary Judgment which was granted at the trial level.
The Plaintiff sued Grubb & Ellis after he was injured in a work place accident while conducting repairs and replacement of a roof and skylights.
The Plaintiff suffered severe injuries, including injuries to the head, hip and lower extremities, resulting in hospitalization for almost two months.
After settling with the workers' compensation insurance carrier for more than $200,000, Plaintiff sued Grubb & Ellis, Co., as well as the property owner and architect, for additional damages arising from the accident.
Miami Associate Daniel Alvarez, who represented Grubb & Ellis at the trial level, filed a Motion for Summary Judgment based of Grubb & Ellis's lack of legal duty to the Plaintiff.
Grubb & Ellis was property manager of the buildings but was not involved in the selection and supervision of the roofing contractor. Legally, Grubb & Ellis could not be responsible for the actions of the agents hired by the property owner unless there was a special relationship between Grubb & Ellis and the roofing contractor.
The Motion for Summary Judgment was granted at the trial level and Plaintiff proceeded to appeal. Miami Partner Michael Galex represented Grubb & Ellis at the appellate level.
Mr. Galex argued on appeal that Grubb & Ellis did not have actual, or constructive, knowledge of the dangers presented by the skylight and did not supervise the independent roofing contractor which had been employed directly by the property owner.
Therefore, Mr. Galex argued, no legal duty was owed to the Plaintiff which would allow him to recover for the injuries suffered.  On March 7, 2011, the Fourth District Court of appeals, per curiam affirmed, the lower courts' ruling.
On March 17, 2011, the Plaintiffs' attorneys moved to invoke the discretionary jurisdiction of the Florida Supreme Court in a further attempt to overturn the Motion for Summary Judgment, without success.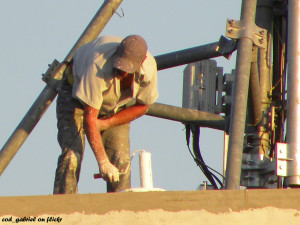 Share This